About Us
Corporate
Fullerton facility originally founded in 1967, the Bench 2 Bench name was created in 2008 by JR Controls, corporate owner of two sister PCB facilities.
JR Controls, located in Ontario, California is owned by Mr. Rod Savage, who is the company President and Chairman. Mr. Savage founded JR Controls in 1970 and has been involved with the circuit board industry for more than 40 years. Mr. Savage started his career in the United States Air Force, stationed in Colorado and England. Due to Mr. Savage's contributions to the Armed Services, JR Controls is recognized as a Veteran Owned Small Business.
Bench 2 Bench is part of a three plant organization that specializes in providing a variety of printed circuit board solutions to a broad customer base. Bench 2 Bench in Fullerton, CA, is a provider of ultra high density interconnect (UHDI) flexible circuits, while its sister company Winonics provides commercial multilayer rigid boards. JR Controls also owns WCE Enterprises, Inc., a distributor of materials to the printed circuit board industry.
History
While the Fullerton, CA facility was founded in 1967, the Bench 2 Bench name was adopted in 2008. Bench 2 Bench, (B2B) was founded on the idea that ultra high density interconnects require special expertise and handling, unique engineering considerations and close working relationships between customer and provider. The products built here are not your average PCB's, but are fully custom flex circuitry with ultra fine features. These circuits can be used in a variety of applications, with special opportunities for use in the medical market. The process of revamping the Fullerton facility to accommodate this product mix has been quite extensive, and required a complete overhaul of the existing 30,000 sq. ft. building. From the class 10,000 clean room, to the plasma etching equipment and laser drill, the facility and staff are ready to produce.
Points of Interest
Located in Fullerton, California
Founded in 1967
25 years flex experience
Medical imaging flex expertise
Assembly processing
28,000 ft2 Facility
Debt Free
Growing
Why B2B?
Financially stable – debt free business
Quick responsiveness
Quick turn prototyping to full production support
Working relationship (Bench 2 Bench)
LCC strategy – Partnered with an Asian flex supplier
Supporting Low volume / High mix products
Three separate facilities – Risk Management
Plant level business and order management
Ease of doing business – Hassle free
Facilities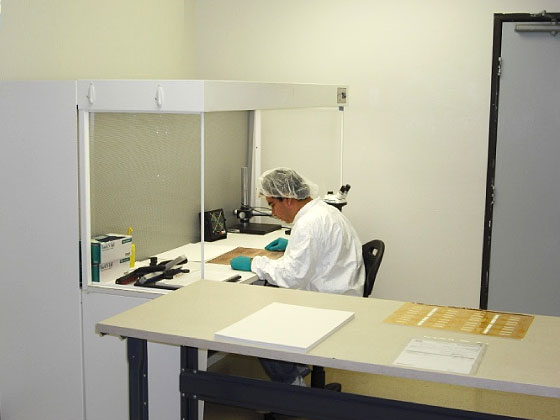 Lay-Up Area
Cut Material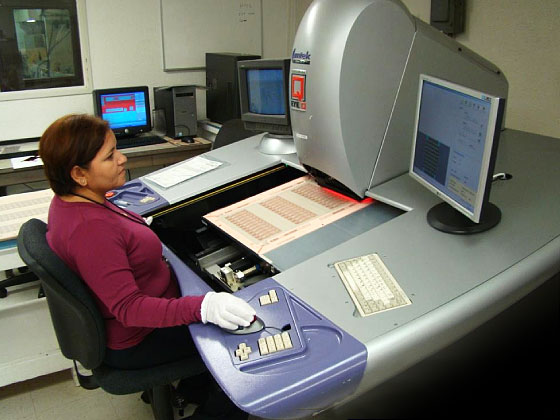 AOI Machine
Automated Inspection Machine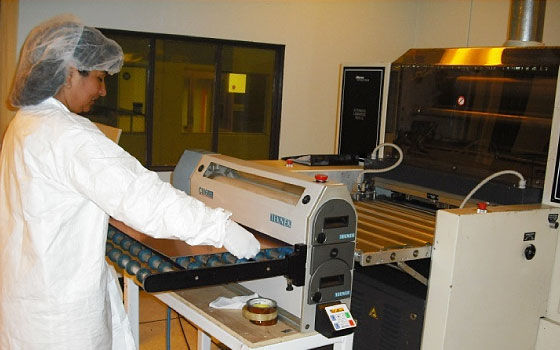 Automated Resist Coater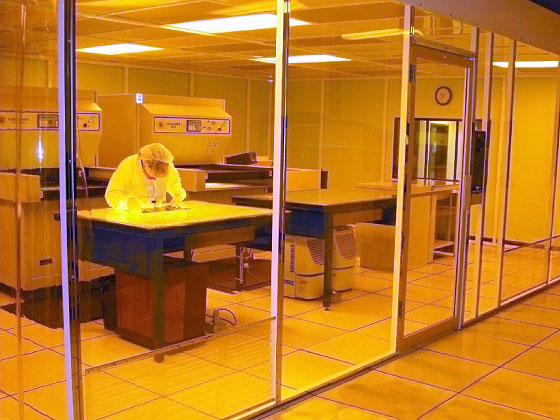 10k Clean Room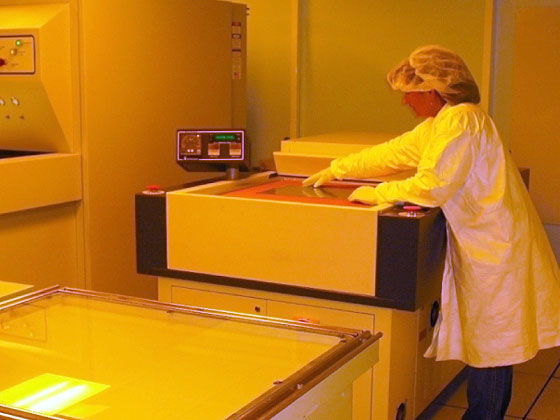 10k Clean Room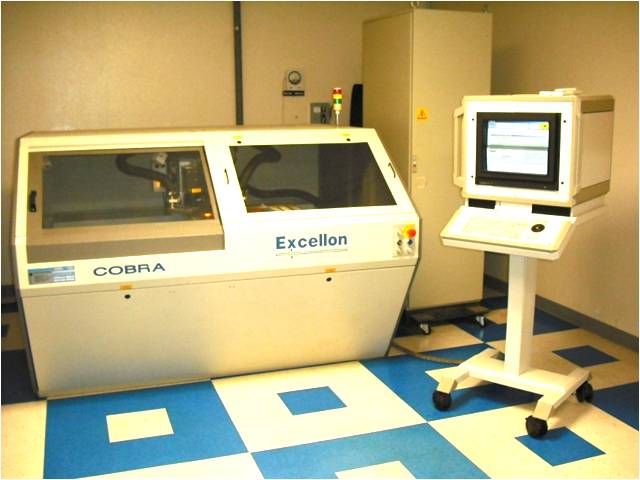 Laser Room
Laser Room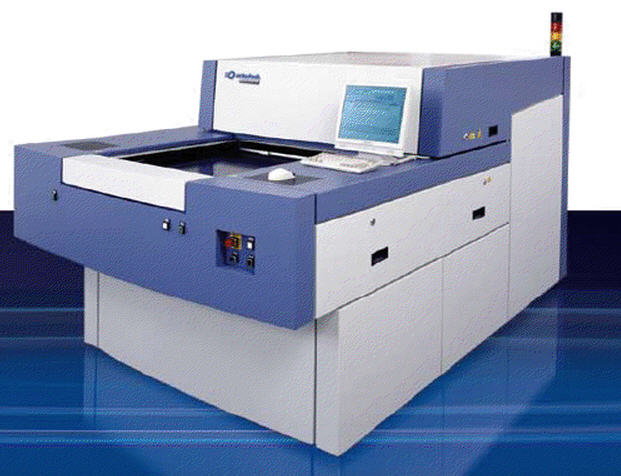 LDI Paragon 8800